Our Programs
We believe that children should be happy throughout the day. We strive to achieve that by creating a curriculum that is age-appropriate and semi-structured . We balance our lessons with plenty of hands on activities that allow your child to engage their minds and learn about their world in two languages. Below is a summary of our programs.
Preschool: 3-5 years
Our morning pre-school class is bilingual to prepare children for kindergarten. We teach Spanish the rest of the day through conversation and activities.

Our class consists of monthly themes surrounding our world. Each week begins a new lesson with a different letter, shape, color and number that is tailored to match our monthly theme. We explore them in detail through activities such as coloring, connecting dot to dot activities, cutting, gluing, bingo and other learning games.

In addition, we also include a variety of hands-on activities to engage fine motor skills and free thinking such as: playdough, finger painting, texture painting, lacing, beading, and magnets. These activities help to round out our academic lessons and help the children to apply them to the world around them.
​
Our summer program consists of shallow swimming pool play, water tables, cooking classes, science, and some field trips including park visits and movie theatre days. We also have fun summer themes surrounding summer lessons.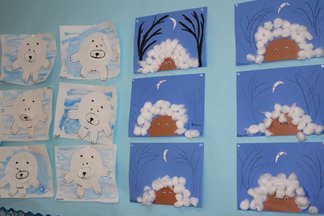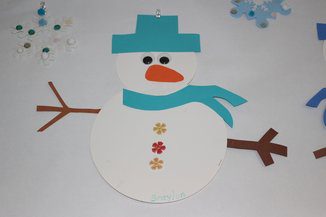 Young Explorers: 24 months to 36 months
Our young explorer's day is conducted completely in Spanish until they are ready to be transitioned into our preschool program. Our staff and I will work with your child to help them build cognitive skills as well as on their social and emotional development while planning appropriate activities to help foster their physical growth and improve their fine and gross motor skills.

A typical day includes free play with different toys and learning new vocabulary through the use of puppets, manipulatives and art. During circle time we read stories and used guided discussion to motivate their young imaginations. We also introduce Spanish music and songs and learn new finger plays and dances. Outdoor time includes playing in our large yard with balls, bikes, sand, water tables, bubbles, swings, and slides.
Infants
We have a limited number of infant spots available so that we may provide your little one with love and attention. Much like our young explorers, your infant's day will be conducted completely in Spanish. We will work with you and your child to begin learning Spanish and creating the necessary connections in their young mind for future success.
Now Enrolling New Students For June 2023 - June 2024!​ ​
Pre-School | Ages 2.9 months to 4 yrs olds

Babies | 6 wks to 23 months
​Toddlers | Ages 2
Summer Care | Ages 6 and 7 yrs old
Schedule A Tour >